Expert Commercial Roofers In Liverpool
All aspects of roof repairs covered by our expert roofers in Liverpool. From Emergency Roof Repair Works, Storm Damage Repairs, General Wear & Tear Repairs, Roof Maintenance and complete Roof Renewals.
Do you need a roof repair for your commercial property in Liverpool? We provide all kinds of services from roofing and re-roofing to repairs and maintenance.  From the time you call our team to the time that we leave you, we aim to provide the best quality service that Liverpool has to offer in terms of commercial roofing services.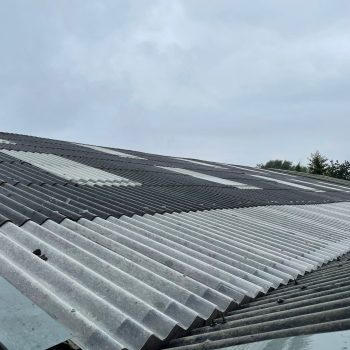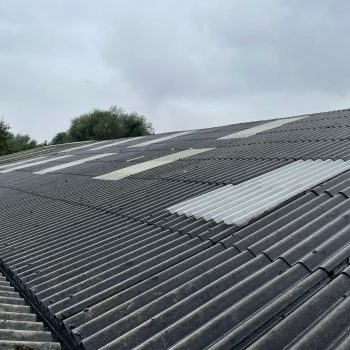 How Our Dedicated Commercial Roofing experts Can Help You
When you have a leak in your roof, it will increasingly cause more and more damage over time, potentially leading to structural damage within your property and very costly repairs over time.  Our commercial roofing team in Liverpool are able to repair your roof in a way that means you will not have to worry about more repairs or maintenance for a long time to come, giving you peace of mind.
Our team are health and safety certified and professionally trained, as well as being fully insured.
What you should know about commercial roof repairs in Liverpool
Due to the climate of the UK, roofs bear a lot of force from the elements and from bad weather.  This means that damage can occur over time, causing leaks which can lead to bigger problems over the years.
Our commercial roof repairs in Liverpool cover all kinds of commercial and industrial buildings, including:
What type of commercial roofing do we carry out
Guttering and gully maintenance, cleaning and repairs; a leaking gully can normally be repaired by cleaning it out, drying, priming and sealing with liquid rubber.

 

This is a seamless solution that will then stop the leak.
Metal roof sheets; rusted or shrunken washers can cause a leak in even the smallest commercial roof.

 

On bigger roofs, rainwater can gather and run down a channel which causes bolt holes to leak.

 

These areas can be sealed or we can replace the sheet if required.
Corrugated fibre cement sheets; these can often grow moss and become a breeding ground for leaks when the moss forces apart sheets and causes entry points for water. We can thoroughly clean, replace and or seal these areas accordingly.
Roof lights, access points, rubber seals, polycarbonate sheets and other materials; these can sometimes warp under the extreme weather conditions of the The UK meaning a roof light can shrink when exposed to our hot summers and thus the seal around the edge may come away and become damaged.

 

This can be resealed to prevent more water from coming in.
Flat roofing; the extreme weather in the UK can cause shrinkages in roofing felt when it is left for a long period of time without maintenance, seals can come away, and openings can appear which is a sure-fire way for water to gain entry to your property. We can carry out full renewals and repairs as per your requirements in a range of materials from triple layer felt solutions, to GRP fibreglass, liquid rubber, and more.
Displaced materials due to high winds; these may need re-bolting and fixing with resin where required.
Old roofs with wear and tear over time.
Maintenance For Commercial Roofs
It is hugely important that you take care to maintain your commercial roof, rather than waiting for repairs or full reroofing to be necessary.  Maintenance comes from doing regular checks on the state of the roof and ensuring that when there is any signs of damage or wear and tear that you call someone out as soon as possible to see to it and ensure that it gets fixed before the problem becomes worse.
When you do not maintain the roof of your commercial property, you are at risk of facing more serious issues further down the line that can damage the entire structure of the property and cost you a lot of money.
How Our Dedicated Roof Repair Experts Can Help You
All aspects of roofing repairs and new installations covered.
We will provide our customers with a free quote, which is attached to no obligations for taking the process further
We provide a

 

guarantee with all of the services that we provide
We offer unbeatable prices for guttering and gutter repair services in Liverpool
Our team is knowledgeable and professional, executing tasks to only the highest of standards
Our goal is to maintain and fix your gutters once only, so that you do not need to keep paying for maintenance.
Do you need help? Call us to repair or replace your flat roof today. We will offer you a free, no-obligation quote as well as advice on how to proceed. Call 0151 374 0415
Call Us For A Free Quote
If you need a roof repair for your commercial property, call Leak Proof today to receive your entirely free, no-obligation quote and have a member of our team called out to the property to make necessary repairs fast.
" Professional and friendly team would 100% recommend, they had someone here 30 minutes after I had called them. Job was done to an excellent standard, will definitely be using again. Thank you for the brilliant service! "
" Very professional and beat a couple of other quotes I'd been given . Left the job very clean and tidy . I checked the work and could see it had been done to a very high standard. I would highly recommend this company and would use again. "
Other Roofing Services We Provide
All aspects of roofing repairs and new installations covered.