Aerial Drone Surveys Liverpool
Using our drone roof inspection technology, we are able to see issues in your roof that potentially could not be detected otherwise and could damage the roof of your property.
In terms of drone roof inspections in Liverpool, we are the best that you can get, providing premium quality commercial and domestic roof inspections to our customers living in Liverpool and the surrounding areas, with results that will allow us to make sure your roof is in the best condition that it can be in.  included in our drone inspections are video footage, photographs, and 3D modelling to find a solution to any issues that are found.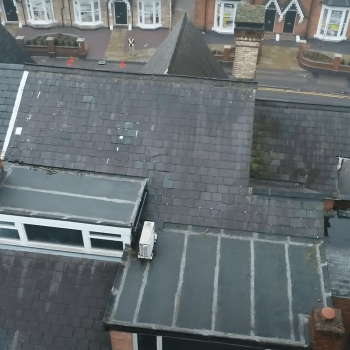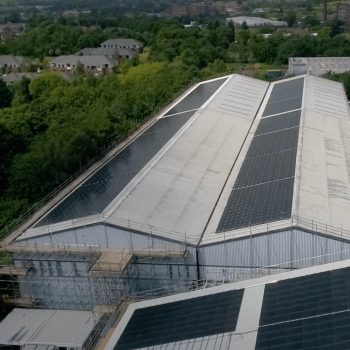 What is a drone inspection?
The idea of using drones for roof inspections may seem like a strange concept, but it really couldn't make more sense! We use high-level commercial drones that have been kitted out with advanced video camera technology, and fly them up to a property's roof to see if there is any risk of damage or leaks. 
Using this technology we are able to inspect both commercial and domestic roofs all around the Liverpool area, and our customers love how accurate our inspections have become since starting to use this kind of technology.  Using drones, we are able to see if there are any abnormalities in the roof with great accuracy, producing far better results than we have ever seen before.
What is thermal imaging and why is it a game-changer in roof inspections?
When we carry out our drone inspections, we use a kind of technology known as thermal imaging, which can be used to help us notice lots of issues that the naked eye cannot notice.  This is why drone surveys are so successful in roof inspections compared to human-led ones; we have access to more detail than ever before. 
With thermal imaging, we are now able to spot anything from roof leaks to dampness to heat loss and so much more! These are issues that are hard to spot without this kind of technology, and it makes our drone inspections the best option without a doubt.
Why get a drone inspection on your roof?
There are so many great advantages of having a drone survey done on your roof; it is one of the best ways to prevent damage to your property that could cost a lot of money down the line.  Using our services, we can tackle the problem before it's too late and ensure that any maintenance and repairs can be done in plenty of time.
It's the most cost-effective solution – having a roof inspection carried out via drone survey means less equipment and inspectors are needed at the site, making it one of the most cost-effective options out there for our customers!
It's the fastest way to get results – our drone inspections can be carried out far quicker than roof inspection by any other means, so it'll be over and done with quickly and you will face minimal disruption to your day.
It's the most in-depth solution – when using drones to carry out roof inspections, there are vantage points and positions that can be achieved which could not be seen by the human eye.

 

Some roofs have difficult angles where one of our team members may struggle to see if there is any damage – but with drones, any angle can be reached!
It makes the rest of the process run more smoothly – once we have collected video footage of your roof, it becomes a lot easier to fix any issues that we find because we are able to look at the footage and be as accurate as possible.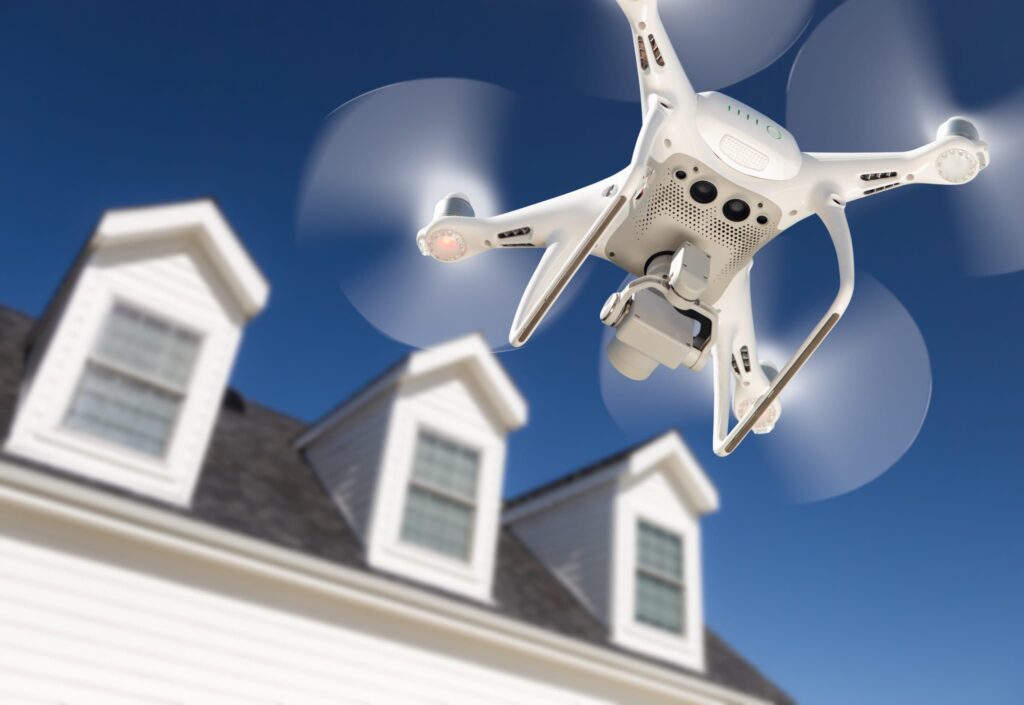 How Our Dedicated Roof Repair Experts Can Help You
All aspects of roofing repairs and new installations covered.
We will provide our customers with a free quote, which is attached to no obligations for taking the process further
We provide a

 

guarantee with all of the services that we provide
We offer unbeatable prices for guttering and gutter repair services in Liverpool
Our team is knowledgeable and professional, executing tasks to only the highest of standards
Our goal is to maintain and fix your gutters once only, so that you do not need to keep paying for maintenance.
Do you need help? Call us to repair or replace your roof today. We will offer you a free, no-obligation quote as well as advice on how to proceed. Call 0151 374 0415
Have your inspection carried out by the experts
If you think that your domestic or commercial property could use a roof inspection, then why not have it done in the most cost and time-effective way possible?  Our team are the experts in all things roofing, and our drone inspections are no exception to this; we offer the most in-depth roof surveys out there at a lower cost!
If you would like to find out more, or book a drone inspection with us today, call us and we will be happy to give you a free, no-obligation quote at the time of your call!
" Professional and friendly team would 100% recommend, they had someone here 30 minutes after I had called them. Job was done to an excellent standard, will definitely be using again. Thank you for the brilliant service! "
" Very professional and beat a couple of other quotes I'd been given . Left the job very clean and tidy . I checked the work and could see it had been done to a very high standard. I would highly recommend this company and would use again. "
Other Roofing Services We Provide
All aspects of roofing repairs and new installations covered.