Quality Roof Repairs In & Around Liverpol 
All aspects of roof repairs covered by our expert roofers in Liverpool. From Emergency Roof Repair Works, Storm Damage Repairs, General Wear & Tear Repairs, Roof Maintenance and complete Roof Renewals.
We are experts on roof repair, and we know that over time your roof might need some extra care – that's why we are here to help with any roof repairs in Liverpool and to get your roof into great shape.
Our job as top roofers in Liverpool is to make sure that your roof is going to protect you against the elements, and that any repairs we do are going to last a long time and protect you well into the future.  
No matter the size of the repairs that you need, we will be there to get it to a top condition.  We work quickly and efficiently, but always to a high standard, and always cleaning up after we're done.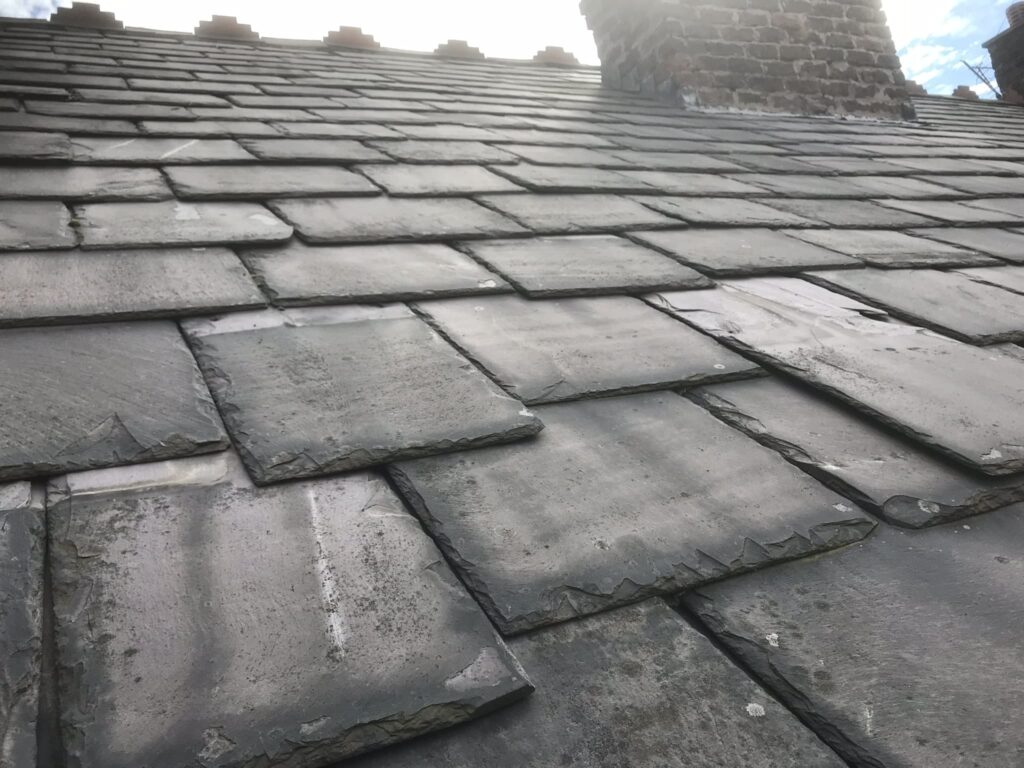 All Aspects Of Roof Repairs Covered
We offer the very best roof repair services, always working to the highest standards and providing high-quality work to all of our customers.
The services we cover include:
Why Choose Us?
Leak Proof Roofing Services provide an affordable service to those in and around Liverpool, but an incredibly high-quality one without exception.  We offer free consultations and advice to all of our customers before proceeding with the best course of action that will benefit them the most.
We offer general maintenance, and also emergency repair services round the clock, so our customers never have to worry about not getting the assistance or help that they need from us.
Leak Proof Roofing offers a free quote for the work that we advise to be carried out as well as a callout within 24 hours or as is convenient to the customer.
All of our work is carried out by a highly skilled team of tradesmen who are experienced in all aspects of roof repair.
We offer an insurance backed quality assurance guarantee, so our customers can rest easy knowing they are getting nothing but the best.
How Our Dedicated Roof Repair Experts Can Help You
Our team is on call to help you with any roof repairs that you need.  We want to assure you that we offer the very best service, which is why we make some promises to our customers from the outset:
We call out fast, because we know that if there is a problem with your roof, it can't wait
We will give you comprehensive advice on the best course of action to take, as well as trying to offer multiple options if we can
We will then carry out the full repair and renewal as necessary
We work to a high standard at all times
We will leave your property as we found it, cleaning up after ourselves
Do you need help? Call us to repair your roof today. We will offer you a free, no-obligation quote as well as advice on how to proceed. Call 0151 374 0415
Causes Of A Leaking Roof
There are many potential causes for a leaking roof, and over time it is possible for general wear and tear of the roof to cause a leak.  The most common problem, however, tends to be the improper installation of the materials such as the roof membrane, roof flashing, roof vents or chimney.  
At times, issues with these aspects of the roof can be caused by puncture due to bad weather or trees, but it is most likely because they were not installed sufficiently.  
This is why it is so important to hire an expert team when looking to fix a leak in your roof, so that the repairs can be done properly and you will not have to worry about the leak reappearing later on.
When you notice a leak in your roof, it is crucial that you do not leave it to get worse.  This can cause far more serious structural damage later down the line which can be costly and time consuming to repair.  As soon as you notice a leak in your home, get in touch with Leak Proof Roofing Services if you are based in or around Liverpool, and we will have someone out as soon as possible.
" Professional and friendly team would 100% recommend, they had someone here 30 minutes after I had called them. Job was done to an excellent standard, will definitely be using again. Thank you for the brilliant service! "
" Very professional and beat a couple of other quotes I'd been given . Left the job very clean and tidy . I checked the work and could see it had been done to a very high standard. I would highly recommend this company and would use again. "
Other Roofing Services We Provide
All aspects of roofing repairs and new installations covered.