All Aspects Of Roof Cleaning & Moss Removal in Liverpool
All aspects of roof repairs covered by our expert roofers in Liverpool. From Emergency Roof Repair Works, Storm Damage Repairs, General Wear & Tear Repairs, Roof Maintenance and complete Roof Renewals.
If the roof of your Liverpool property has not been cleaned for a while, and you have noticed a buildup of moss and dirt, our professional team can help you to take care of it before it gets any worse.  We offer a premium roof cleaning service in Liverpool and the surrounding areas for all property owners, and can take care of problems big and small.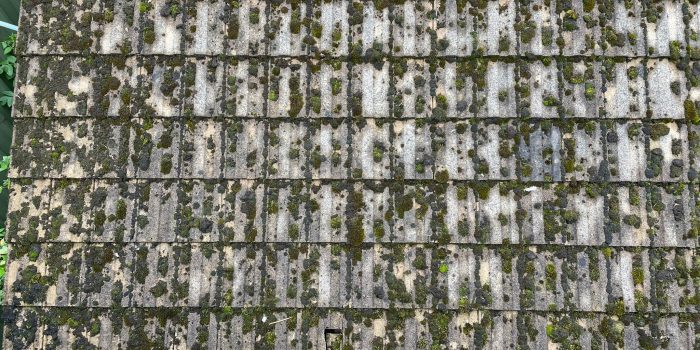 How We Can Help You
Our expert team have all of the knowledge and expertise that is necessary to clean your roof in the most effective and efficient way possible.  Our team calls out fast and does emergency repairs as well as standard maintenance and repairs, and once we send a member of our team to inspect your property, we will advise on the best course of action and give you multiple options for the best way to proceed.
Leak Proof is able to offer all Liverpool customers our excellent workmanship; our team are the very best, and can be trusted with jobs of all sizes.  We are able to clean all tile and slate roofs with a fast, friendly and efficient service that will never let you down – so that you don't have to worry about repairs further down the line.
All Aspects Of Roof Cleaning Covered
We are proud to offer a whole range of different services with regards to roof cleaning and moss removal:
Low pressure cleaning; this is great for general grime and staining on your roof such as lichen and algae.

 

By the time we're done, your roof will be spotlessly clean!
Low pressure soft wash; this service is similar to low pressure cleaning, but it comes with the added benefit of applying a solution that helps to protect your roof from becoming damaged in the future as well.

 

With this method, fungi will be taken care of from the root which prevents it from growing back and causing damage to your roof.
Manual cleaning; with this service, members of our team will manually inspect your roof and take pictures so that we can best decide how to go forward.

 

This way, we are able to decide what should be removed manually (large debris) and what can be washed away using water.
Benefits Of Roof Cleaning & Moss Removal
There are many reasons why roof cleaning and moss removal are worth investing in.  Your roof is one of the most important parts of the home to keep protected – it doesn't just shelter you from the elements, it protects the entire structure of your property as well.  That means that when it gets damaged due to a build-up of moss and dirt, your entire property can suffer.  Not only is this a huge inconvenience but it can also cost you a lot of money.  In contrast, opting for a regular roof clean instead can save you a lot of money by preventing these damages from happening in the first place.  
In addition to this, having your roof cleaned professionally is a great way to brighten up the exterior of your home and make it look great.  We are able to use our washing techniques to get rid of moss and unsightly staining with manual scaping, as well as using softwash techniques and biocide treatment to preserve your roof long term.
Commercial & Industrial Roof Cleaning
Leak Proof specialises in all kinds of commercial and industrial roof cleaning, meaning that we also take on cleaning jobs for offices, warehouses, shops, hotels, churches and more.  Our team are highly experienced in removing moss and algae from larger industrial buildings and know the best way to proceed on specific jobs.
How Our Dedicated Roof Repair Experts Can Help You
All aspects of roofing repairs and new installations covered.
We will provide our customers with a free quote, which is attached to no obligations for taking the process further
We provide a

 

guarantee with all of the services that we provide
We offer unbeatable prices for guttering and gutter repair services in Liverpool
Our team is knowledgeable and professional, executing tasks to only the highest of standards
Our goal is to maintain and fix your gutters once only, so that you do not need to keep paying for maintenance.
Do you need help? Call us to clean and repair your roof today. We will offer you a free, no-obligation quote as well as advice on how to proceed. Call 0151 374 0415
Do You Require A Free Quote?
Do you need moss removal or roof cleaning for your Liverpool property?  Give our team a call today and we will provide you with an entirely free, no-obligation quote based on the building in question.  Our team will always call out fast and aim to provide advice on the best courses of action that can be taken for your roof.
" Professional and friendly team would 100% recommend, they had someone here 30 minutes after I had called them. Job was done to an excellent standard, will definitely be using again. Thank you for the brilliant service! "
" Very professional and beat a couple of other quotes I'd been given . Left the job very clean and tidy . I checked the work and could see it had been done to a very high standard. I would highly recommend this company and would use again. "
Other Roofing Services We Provide
All aspects of roofing repairs and new installations covered.